Medical Director
Dr. Eliza Pierko, MD
Dr. Eliza J Pierko is an Internal Medicine Specialist in Chicago, Illinois. She graduated with honors in 2006. Having more than 12 years of diverse experiences, especially in SPORTS MEDICINE and INTERNAL MEDICINE, Dr. Eliza J Pierko affiliates with Macneal Hospital, and cooperates with other doctors and specialists in many medical groups including Vhs Of Illinois Inc, Macneal Physicians Group LLC, Realhealth Advanced Care Sc.
Nurse Practitioner
SARAH KNEIP, MSN-FNPC
Sarah Kneip is a certified Family Nurse Practitioner with more than 12 years of experience in Acute Care Medicine. Sarah obtained her undergraduate Nursing degree in 2011 from the Methodist College of Nursing in Peoria. She then obtained her Master's degree in Family Nurse Practitioner studies in 2017 from Olivet Nazarene University in Bourbonnais and became licensed as a Certified Family Nurse Practitioner.
In addition to her FNP certification, Sarah holds a Master's degree in Nursing Education from Olivet Nazarene University, and over the past four years has taught Nursing at the Associate Degree level. Sarah is a lifelong learner and is currently pursuing a Ph.D. in Administration and Leadership through Liberty University, with a target graduation date in 2025.
In her spare time, Sarah enjoys spending time with family, as well as cooking delicious food, traveling anywhere warm and sunny, and running half marathons. Sarah also loves to read!
Sarah is known across many medical and higher education communities for delivering high-quality, patient-centered care and solving problems through an innovative and holistic lens. Sarah has a passion for caring for others and helping them to live their lives healthy and well. She is excited to be a part of SuperiorMED and is proud to work alongside a tremendous team of providers.
Nurse Practitioner
Jamie Holocker, MSN, FNP-C
Jamie Holocker is a board-certified Family Nurse Practitioner with over 18 years of experience in nursing. Jamie started her nursing career with an associate's degree in 2005. She then obtained her bachelor's degree in nursing from Chamberlain University in 2011. 
Jamie received her master's degree in nursing in family nurse practitioner studies in 2016 from Saint Francis Medical Center College of Nursing. Jamie has her board certification through the American Association of Nurse Practitioners.
Rehab Technician
SARAH VOGT
Sarah Vogt is an exercise physiologist with experience working with many different populations. She received her bachelor's degree from Southern Illinois University in Exercise Science and is currently in pursuit of her Master's in Exercise Science also from SIU targeted to graduate in December of 2023. 
In her spare time, Sarah enjoys spending time with her family and watching hockey. She has a passion to assist people in their fitness journey and showing people how to heal through exercise.
Operations Assistant
NAKELA COBBS
Nakela is our Operations Assistant here at SuperiorMED. With many years of experience working in a Dental medical practice, she uses her knowledge & skills to work with our team of Doctors and Nurses. Nakela ensures the administrative tasks are completed, while also helping the business function efficiently. 
She is continuing her education at Illinois Central College, majoring in Social Science. Nakela never hesitates to try to put a smile on your face. She also enjoys listening to podcasts, watching shows, movies, & traveling. Nakela is passionate & dedicated to expanding her knowledge, skill, and self motives.
"I strive to deliver the best patient care to improve our patient's goals and outcomes."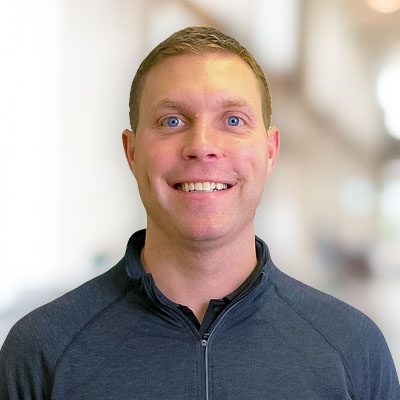 Founder
Dr. Aaron Sparks, DC
Dr. Aaron Sparks is the founder of SuperiorMED Peoria Clinics and the Chief Executive Officer, providing strategic guidance to the operations, marketing, and management of the company. Dr. Sparks serves as a leading educator on the multi-disciplinary practice model to corporate teams, professional athletics, and academic institutions to bridge the gap between medical and holistic practitioners. 
Dr. Sparks has helped grow and develop multiple healthcare practices across the country, while maintaining a focus on team member morale, positive patient outcomes, and evidence-based protocols. Dr. Sparks received his Bachelor of Arts in Pre-Medicine from Augustana College and a Doctor of Chiropractic degree from Palmer College.
OFFICE HOURS
---
Monday
8:30am - 5:30pm
---
Tuesday
8:30am - 5:30pm
---
Wednesday
8:30am - 5:30pm
---
Thursday
8:30am - 5:30pm
---
Friday
Closed
---
Saturday & Sunday
Closed