Medical Director
Dr. Eliza Pierko, MD
Dr. Eliza J Pierko is an Internal Medicine Specialist in Chicago, Illinois. She graduated with honors in 2006. Having more than 12 years of diverse experiences, especially in SPORTS MEDICINE and INTERNAL MEDICINE, Dr. Eliza J Pierko affiliates with Macneal Hospital, and cooperates with other doctors and specialists in many medical groups including Vhs Of Illinois Inc, Macneal Physicians Group LLC, Realhealth Advanced Care Sc.
CLINIC DIRECTOR / NURSE PRACTITIONER
MELISSA CATTON, APN-C
Melissa obtained her Master's degree at Maryville University in St. Louis MO in 2017. She truly enjoys educating patients on all the options available for them that will help decrease pain and avoid any unnecessary surgery. She is passionate about her job and enjoys getting to know her patients and all about making their experience here at SuperiorMED Peoria the best part of their day.
Melissa loves seeing and hearing patients finally enjoy their life without limits from their joint/back pain. In her free time, she enjoys spending time with her daughter, family, and working out.
OPERATIONS MANAGER
MEGAN JONES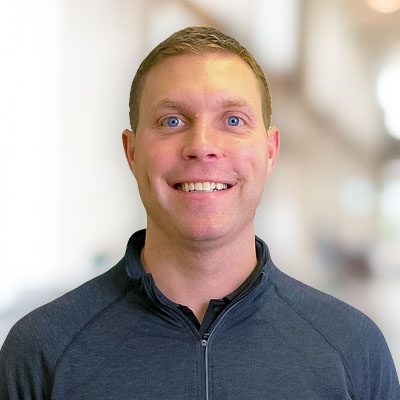 Founder
Dr. Aaron Sparks, DC
Dr. Aaron Sparks is the founder of SuperiorMED Peoria Clinics and the Chief Executive Officer, providing strategic guidance to the operations, marketing, and management of the company. Dr. Sparks serves as a leading educator on the multi-disciplinary practice model to corporate teams, professional athletics, and academic institutions to bridge the gap between medical and holistic practitioners. 
Dr. Sparks has helped grow and develop multiple healthcare practices across the country, while maintaining a focus on team member morale, positive patient outcomes, and evidence-based protocols. Dr. Sparks received his Bachelor of Arts in Pre-Medicine from Augustana College and a Doctor of Chiropractic degree from Palmer College.
OFFICE HOURS
---
Monday
1:30pm - 5:30pm
---
Tuesday
8:30am - 5:30pm
---
Wednesday
8:30am - 12:00pm
---
Thursday
8:30am - 5:30pm
---
Friday
Closed
---
Saturday & Sunday
Closed